Consultation
Consultations is possible on appointment only. Please make an appointment via our website or phone the reception at 020-6628638.
You can make an appointment to discuss one problem or question. Do you have several questions for your GP, contact our assistant.
Please prepare your consultation beforehand: What are your symptoms?  What would you like to discuss? Which questions would you like answered?
Consultation after 17.00 pm
On Thursday evenings it is possible to make an appointment for consultation until 20:00.  The GP's alternate this service every week.
Absence of your doctor
During absence of your GP you will always be seen by a colleague or acting GP.
Call 112 in a life threatening emergency !
Medical emergency: 020-6628636 and press 1.
The practice is open between 08:00 - 17:00 on weekdays.
In case of an EMERGENCY please come to the practice immediately, and if possible, inform us you are on your way.
If you are not physically able to come to the practice for consultation (due to health reasons , age or  physical handicap) please phone the assistant and discuss the option of a home visit (preferably before 11am).
Please realize that the opportunities for adequate care are more optimal in the practice and that not all services can be offered at your home.
Out of office hours: medical care in evenings, nights and weekends.
Huisartsenpost Amsterdam 088-0030600.
In the event of a (non-life-threatening) emergency or if you require acute consultation during out of office hours (evening, night and weekends), please phone the Amsterdam GP health care centre (Huisartsenpost) at 088-0330600.
All GP's in our community collaborate to offer this service.
Bel 112 bij een levensbedreigende situatie!
Bij verwondingen of spoedeisende klachten kunt u direct naar de praktijk komen.

De praktijk is geopend op werkdagen tussen 08.00 - 17.00 uur. Als u belt dat u eraan komt, kan de huisarts alvast rekening houden met uw komst.

Als u tijdens kantoortijden het gewone nummer belt: 020-6628636 en u toets een 1, dan wordt u met spoed te woord gestaan door de assistent of de dokter.
Wanneer het niet mogelijk is om zelf naar de praktijk te komen, dan kan de huisarts u ook thuis bezoeken. Bijvoorbeeld omdat u te ziek, (tijdelijk) gehandicapt of slecht ter been bent. Belt u alstublieft voor 11.00 om een huisbezoek aan te vragen.

De assistent beoordeelt, eventueel samen met de huisarts, of een huisbezoek afgelegd wordt. In de praktijk zijn de mogelijkheden voor onderzoek en behandeling echter beter. Het huisbezoek is nadrukkelijk niet bedoeld voor mensen die geen tijd of geen vervoer hebben om naar het gewone spreekuur te komen.
Avond-, nacht- en weekenddienst
Huisartsenpost: tel 088-0030600.
De waarneming 's avonds, 's nachts en in het weekend is geregeld door de huisartsenpost/doktersdienst. Op de huisartsenpost werken alle huisartsen van Amsterdam samen.

Openingstijden: Iedere werkdag na 17.00, op zaterdag en zondag en op feestdagen is de huisartsenpost geopend. Houdt bij het maken van een afspraak uw verzekeringsgegevens bij de hand. Telefoonnummer huisartsenpost: 088-0030600.
General Practioners
We have three GP's working in the practice Rivierenbuurt. Leon Verest and Anne Mieke Achterhuis started the practice together and both work four days a week. Young Kon Lambeck is our third GP. He works three days a week and sees patients for both Verest and Achterhuis. He will also be acting GP in case of absence of one of the other doctors.
Registrar/specialist in training
Fleur de Koning will join us for one year of her 3 years GP training program. She is a trained medical doctor and consults with the GP when necessary.
Leon Verest
Mo/Tu/Wed/Thur
General practioner
Anne Mieke Achterhuis
Mo/Tu/Thur/Fri
General practioner
Young-Kon Lambeck
Mo/Wed/Fri
General practioner
Medical assistants
Our medical assistants are your first point of contact when calling our practise. The make appointments, visits and call-backs. They know the answer to many medical questions, referrals and recipes. They are also trained to give advice on whether or not it is necessary to visit your GP. You can call them for results of urine or blood tests or repeat prescriptions.
Joyce de Vries
Mo/Tue/Thur/Fri
Medical assistent and vaccinations
Lijn de Soeten
Mo/Wed/Thur/Fri
Medical assistent
Helmie Groen
Mo/Tu/Wed
Medical assistent
General practice-based nurses (POH)
General practice-based nurse specialists have their own consulting hours in our practice but they all work supervised by the general practioners.
POH-Somatiek: Somatic Illness: Taking care of patients with diabetes, COPD and asthma. Counselling in quit smoking projects. Management and prevention of cardiovascular disease.
POH- Ouderenzorg: Care of the elderly. Very often elderly people living alone are fragile. They are prone to malnourishment or falling. The current trend to stay in your own home as long as possible can also pose difficulties. We try to prevent, to inform and help these patients and their care-givers.
POH- GGZ: general practice-based psychologist: Counselling in case of mental problems. Referral to specialised counselling.
Sigrid van Dijke
Mo/ Thur
POH-ouderenzorg
Karin Vermond
Tu afternoon/ Thursday
POH-GGZ
Marit Willems
Wed, Thur morning
POH-somatiek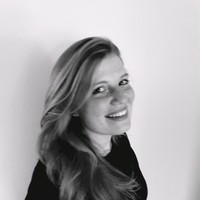 Lisanne Slaghek
Tuesday
POH-GGZ
Tsippora Engelsman
Tuesday
POH-somatiek